Mobile Surveillance Trailer Systems
A security camera trailer system is an ideal solution for many temporary or semi-permanent security needs. Portable surveillance trailers can be deployed quickly and do not require a separate power source, they are ideal for city events, incident command, natural disasters, or construction sites. 
Surveillance Trailers from Valorance Mobile Surveillance
Rugged solar surveillance trailer systems from Valorance are built to last. Our security camera trailers are made in the USA and finished with an industrial, triple coat epoxy and paint finish on a steel body. The 21 ft camera mast pole (when extended) can include additional features such as a cellular gateway, LED strobes, speaker horn, and built-in analytics. 
This solar surveillance trailer includes advanced electronics for remote monitoring and control with remote capabilities. This allows you to remotely monitor the solar operation and battery, as well as remotely control the equipment, such as lights and cameras. Recharge your surveillance trailer using the autonomous slide-out solar array or 120VAC Shore Power (UPS). Additional features include anti-theft measures such as lockable doors and a break-away tongue. Call now for additional information, specifications, and optional features.  
Portable Surveillance Camera Solutions For Your Events
At Valorance Mobile Surveillance, we know that security can be a huge concern any time a large group of people gets together. Typically, the more people that are gathered in one space, the more complicated your security and surveillance tasks become. There are many aspects to this, and our advanced surveillance trailer with mobile surveillance cameras provide multiple dynamic solutions. 
Mobile surveillance trailers are portable, self-contained, outdoor security camera systems with a telescoping tower that extends over 20 ft. These typically run off of solar panels or a whisper quiet diesel generator. During events, these overt mobile surveillance systems can deter crime, as well as make the event participants feel safer due to the obvious security measures being taken.
Self-Contained Surveillance for Construction Sites
Construction sites are temporary, and may be isolated, providing no natural deterrents from vandalism, theft, and other costly destructive behaviors. Surveillance trailers can be deployed quickly and easily to protect your construction investment, your equipment, and the partially built project. Call today for more information.  
Remote Surveillance Video Platform
One of the top features of our surveillance systems at Valorance Mobile Surveillance is our ability to remotely access the camera footage. Your mobile trailer surveillance footage can be accessed from a desktop or laptop, or anywhere else through the use of our mobile app. View the live security camera footage from wherever you need to be during an event, or receive intrusion detection alerts and notifications while at home. Keep your  construction site or other remote locations safe and under protection at all times.
Portable Law Enforcement Technology
Our portable surveillance technology means that you can transfer our cameras from one location to another, and use them where they are needed, when they are needed. Our camera systems can be placed permanently in an area where there are regular public gatherings, or they can be moved around and used in areas on a temporary basis or semi permanent basis. Regardless of your need, Valorence can provide a surveillance camera solution for a large variety of public gatherings.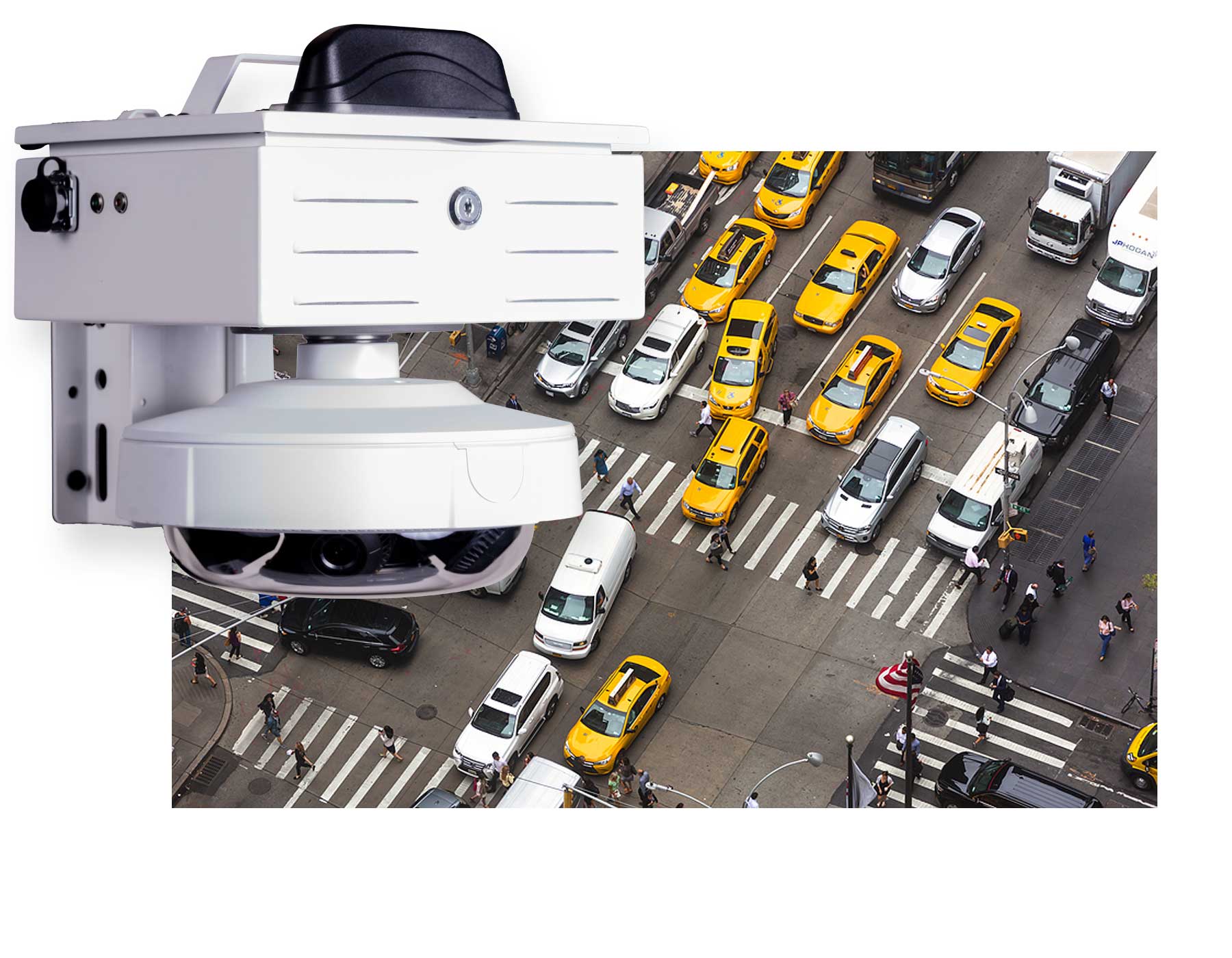 Surveillance Camera Technology
Valorence provides ways to protect your property with high quality, high resolution cameras. We can meet your surveillance needs for business or city safety and law enforcement. Valorence is available 24/7 along with an active monitoring system with improved functionality and oversight.
Covert and Overt Surveillance Cameras
Here are a couple of different factors to consider before deciding whether you need a covert surveillance system or overt surveillance system. Overt surveillance, also known as high visibility surveillance, is often used to drive criminal behavior away from a specific area and increase the general public sense of wellbeing. Covert surveillance can be used to capture that same criminal behavior in areas away from the general public. Law enforcement uses  covert surveillance primarily to conduct ongoing criminal activities.