Specializing in High Performance, Modular Outdoor Surveillance Systems
We specialize in providing a unique selection of modular outdoor surveillance systems. With onboard analytics, our equipment can actively monitor and notify you of issues to be aware of. We provide covert video surveillance solutions as well as overt video surveillance solutions. Our law enforcement technology is designed to keep police and other forms of law enforcement ahead of the crimes in the area so people can protect their property, assets, valuables and improve safety. 
Produce quality, reliable, and innovative technology that saves lives, promotes safety, protects property, and facilitates mission-critical objectives for the end-users.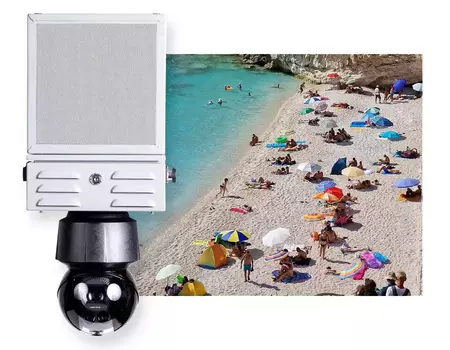 Portable Law Enforcement Technology
Our portable surveillance technology means that you can transfer our cameras from one location to another, and use them where they are needed, when they are needed. Our camera systems can be placed permanently in an area where there are regular public gatherings, or they can be moved around and used in areas on a temporary basis or semi permanent basis. Regardless of your need, Valorence can provide a surveillance camera solution for a large variety of public gatherings. 
Surveillance Camera Technology
Valorence provides ways to protect your property with high quality, high resolution cameras. We can meet your surveillance needs for business or city safety and law enforcement. Valorence is available 24/7 along with an active monitoring system with improved functionality and oversight.
Covert and Overt Surveillance Cameras
Here are a couple of different factors to consider before deciding whether you need a covert surveillance system or overt surveillance system. Overt surveillance, also known as high visibility surveillance, is often used to drive criminal behavior away from a specific area and increase the general public sense of wellbeing. Covert surveillance can be used to capture that same criminal behavior in areas away from the general public. Law enforcement uses covert surveillance primarily to monitor ongoing criminal activities. 
Actively monitor areas to proactively deter crime 
Mobile video surveillance

Automated physical security

Crime deterrent

Event monitoring

Remote monitoring, thermal
imaging, and night vision

Force multiplier

Traffic Monitoring

Real-Time Crime Center
Overt and Covert Products
Augment officers on the ground
Provide real time video surveillance to your officers when they are in the field at the time when they need it to support investigations. Also, the video surveillance can be a great benefit as a rapid placement with excellent visibility.
"Valorence is there for their clients/customers. On more than one occasion we have has the experience to contact their support line and have had our issues dealt with immediately and in a professional manner. They go above and beyond to make sure that any issues are fixed and that you are satisfied with the outcome. They also want to find out what improvements they can make to their products from the customer/user and are willing to take those suggestions and custom build a platform to your specifications."
"We requested a 360 degree camera solution that was reasonably priced but met all of our needs. Valorence worked with us very closely and designed a custom, compact and very well thought out camera system that exceeded our expectations. The quality and workmanship is second to none."
"Valorence has gone above and beyond time and time again! I have worked with a lot of companies and vendors and I can tell you now its not just me, its also our IT department that loves them just as much because Covert Law Enforcement always fix the issues we run into. When other vendors don't support their product or they simply referred us to our own IT department."