Mobile Surveillance Solutions For Event Safety
Safety is paramount when managing any large event, and overt video surveillance as well as high visibility surveillance can prevent safety concerns and provide extra oversight for your security team.
When to Use Event Surveillance Solutions from Valorence
Events can draw hundreds or thousands of individuals, which can create a number of safety concerns. Visible security measures, including surveillance equipment, send a message both to peaceful attendees and would-be criminals, and helps to stop problems before they start. Large crowds often mean an increase in theft, vehicle damage, and vandalization. You may need added security measures, such as camera surveillance, to properly manage any number of large events, including:
Running races ( Marathons, 5K, 10K )
Holiday celebrations or parades
Music festivals, arts festivals
Conventions and conferences
Major sporting events and tailgating
Because events are temporary and often unpredictable, rapid deployment and flexibility should be primary considerations when deciding on your event video surveillance products. Valorence Mobile Surveillance has fast and flexible event security solutions to review. Consider Valorence Mobile Surveillance event security cameras for crime and theft prevention, remote monitoring, crowd control and more.   
Rapid Deployment Surveillance Trailer for Events
Mobile surveillance trailers are self-contained pole security camera systems mounted conveniently to a trailer. The telescoping tower pole extends the camera to over 20 ft in the air. Surveillance trailers from Valorence run off of solar panels or with 120VAC shore power (UPS) as an additional power source option . 
Rapid deployment makes surveillance trailers an excellent option for your outdoor event security needs. Additionally, because they are overt, they actively deter many undesirable situations from ever occurring, and make event participants feel safer due to the obvious security measures put in place to help protect them. The surveillance trailer is quickly operational and allows your security team to proactively monitor event safety from anywhere via computers or mobile devices.
360° Covert Cameras for Events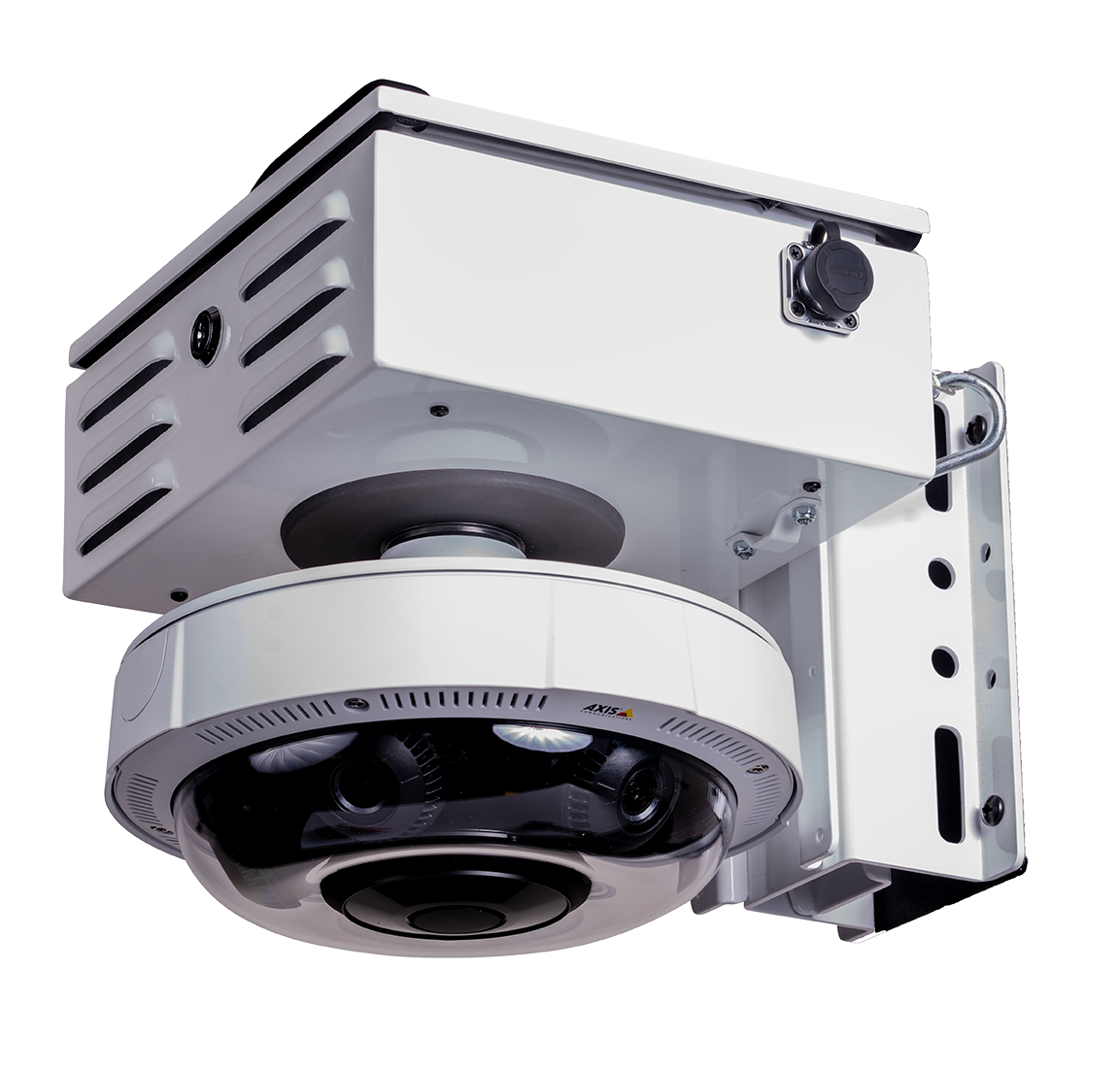 If you would prefer to monitor your event with a full 360° view, Valorence has a surveillance camera solutions available, the 360° surveillance equipment system.  Event security for large group gatherings needs to be flexible and proactive, which may include a desire for 360°video surveillance monitoring. Built to last, our 360° Modular Surveillance System is weather resistant to provide reliable video monitoring 24/7. The 360° camera is protected by a heavy-duty metal enclosure designed to withstand frequent relocation. 
Event Management Dual Purpose Modular Surveillance
The Dual Purpose Modular Surveillance System (DPM) is one of the most flexible and lightweight surveillance camera options available. With options to deploy covertly or overtly, with high powered zoom, versatility is guaranteed. Weighing in at 17 lbs or less, a DPM is quickly deployed and easily installed virtually anywhere such as on a pole, a wall, or the window of a nearby building. DPM surveillance equipment provides versatile event security solutions and can conveniently be placed or relocated during an event. 
"Valorence is their for their clients/customers. On more than one occasion we have has the experience to contact their support line and have had our issues dealt with immediately and in a professional manner. They go above and beyond to make sure that any issues are fixed and that you are satisfied with the outcome. They also want to find out what improvements they can make to their products from the customer/user and are willing to take those suggestions and custom build a platform to your specifications."
"We requested a 360 degree camera solution that was reasonably priced but met all of our needs. Valorence worked with us very closely and designed a custom, compact and very well thought out camera system that exceeded our expectations. The quality and workmanship is second to none."
"Valorence has gone above and beyond time and time again! I have worked with a lot of companies and vendors and I can tell you now its not just me, its also our IT department that loves them just as much because Covert Law Enforcement always fix the issues we run into. When other vendors don't support their product or they simply referred us to our own IT department."