Enhancing Law Enforcement Surveillance
Law enforcement surveillance needs are constantly changing, which is why we provide versatile and durable surveillance cameras that can change with your city dynamics. Because our cameras for surveillance are lightweight and simple to install, law enforcement officials can deploy the surveillance equipment easily. As a trusted surveillance camera company, we can help answer any questions you have about the different types of security equipment technology that is available today. So, whether you need surveillance for traffic, special events, environmental dumping, or simply the ability to react to changing needs, we have a surveillance solution for you.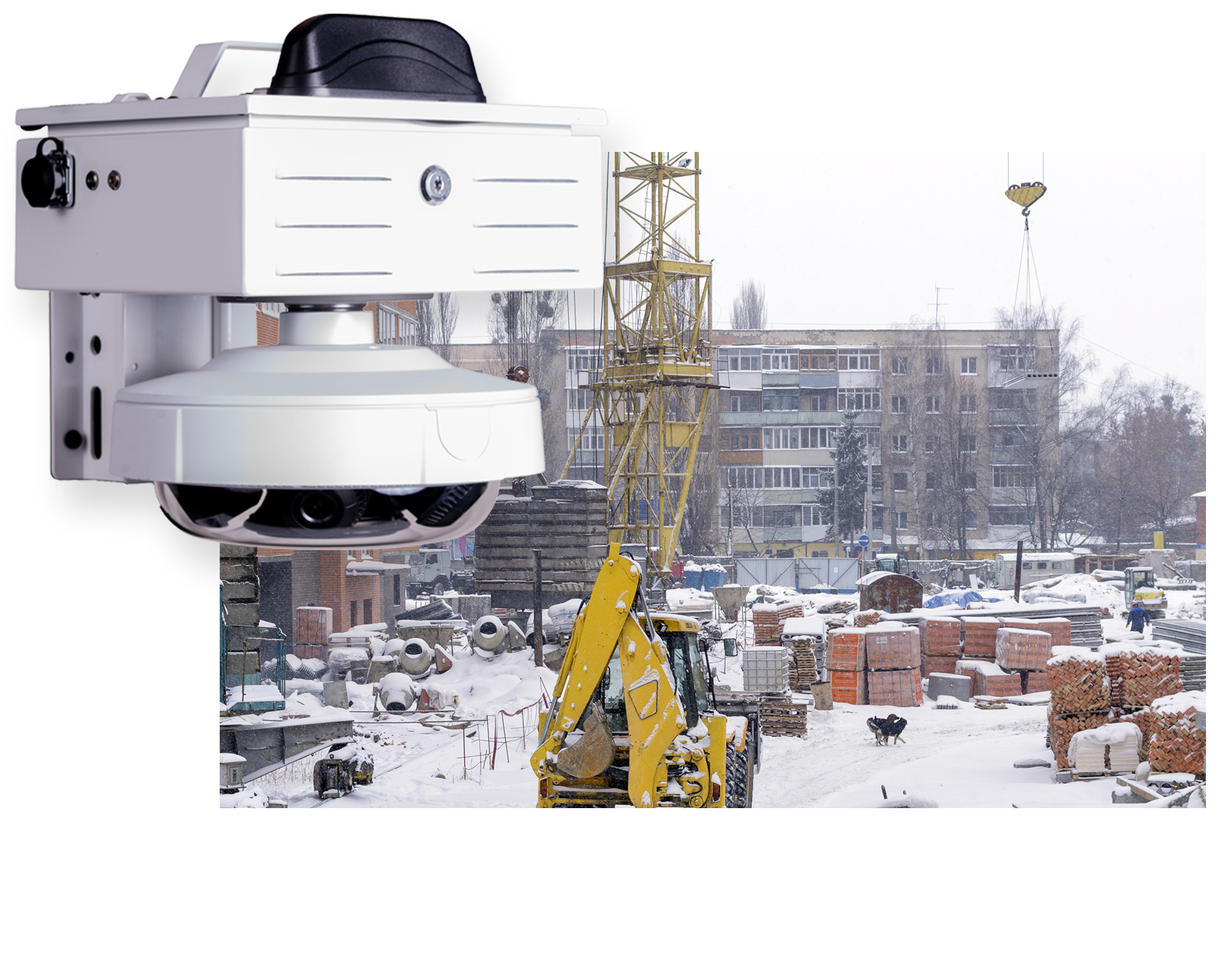 Durable Surveillance Equipment
Our surveillance equipment is built to last. The 360° Modular Surveillance System is weather resistant, which means inclement weather won't interfere with security monitoring. Our covert camera systems are built with heavy-duty metal enclosures and can handle daily use and movement from location to location. 
Smart Camera Systems
Our surveillance cameras have a control module that allows us to remotely manage and manipulate the individual components. This provides statistical feedback and alarms for intervention into potential problems, as well as remote troubleshooting and increased uptime. Each system is designed to withstand the dynamics of a changing environment and has temperature control with overheat and overvoltage protections. Each of these details allows your staff to stay focused on the job at hand and reduces time they have to spend dealing with unreliable technology. 
Versatile Surveillance System
The 360° Surveillance System offers a number of advantages, including the remotely controlled high-power strobe lights that provide public safety in a proactive manner.  View the specifications below to learn more about this high-quality camera for proactive surveillance applications.
Surveillance Cameras
The 360° surveillance camera is an ideal commercial security camera, public surveillance camera, or jobsite security camera. When you need to provide safety to employees or community members or protect assets, the 360° Surveillance System can be quickly deployed for fast security monitoring.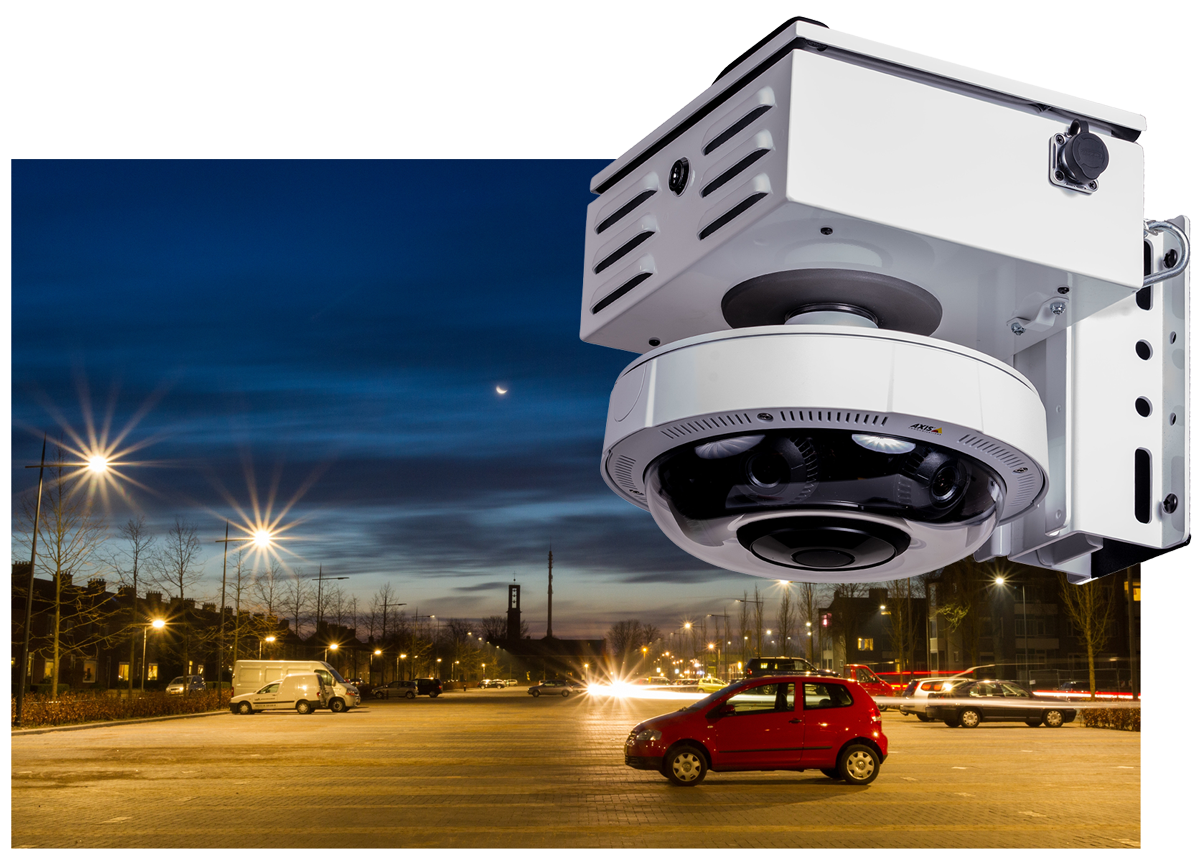 Surveillance Equipment Technical Specifications
360° Modular Surveillance System Specifications
360° viewing 

4 X 2 MP at 30 fps per channel

360° IR illumination with individually controlled LEDs

256 GB on-board storage

Compatible with most IP based Video Management Systems

Event & Motion email & SMS notifications

Operating Temperature -22° to 122° F

Minimum Illumination (Color) 0.17

Minimum Illumination (B/W) 0.01

IR Illumination 850 nm IR LEDs

Remotely operated and managed camera system components

System designed and manufactured in Logan Utah, USA

Browser and software access to camera

Included software for phone and desktop use
DPM - Technical Specifications
Smart Control System*
Web interface to remotely monitor system

Remotely monitor temperature and power

Scheduled daily system hard restart

Schedule system standby to extend battery

System or individual component restart from web

Email/SMS text notifications for temperature and low power alarms

Key fob remote for failsafe restart

Temperature controlled fan and overheat turnoff protection

High temperature failsafe turnoff to protect components

Included software for phone and desktop use

24/7 Support with full manufacturer warranty
Integrated 4G LTE modem

Works with all major cell carriers

Dual-SIM card option (dual carriers)

Optional dual modem support

External cellular antenna

HTTP, HTTPS with SSL Certificate

FirstNet Ready
Input AC: 90-260 V .17 A 50-60hz

Input DC: 12 V 5A (fused)

Reverse polarity protection

Short circuit protection

Overload protection

Over voltage protection

System wide over temperature protection
High visibility with Flashing Lights

Weather resistant

Fan cooled & vented

Secure & vandal resistant
Dimensions: 11" x 10" x 9"

Weight: 11.5 lbs
Portable Law Enforcement Technology
Our portable surveillance technology means that you can transfer our cameras from one location to another, and use them where they are needed, when they are needed. Our camera systems can be placed permanently in an area where there are regular public gatherings, or they can be moved around and used in areas on a temporary basis or semi permanent basis. Regardless of your need, Valorence can provide a surveillance camera solution for a large variety of public gatherings.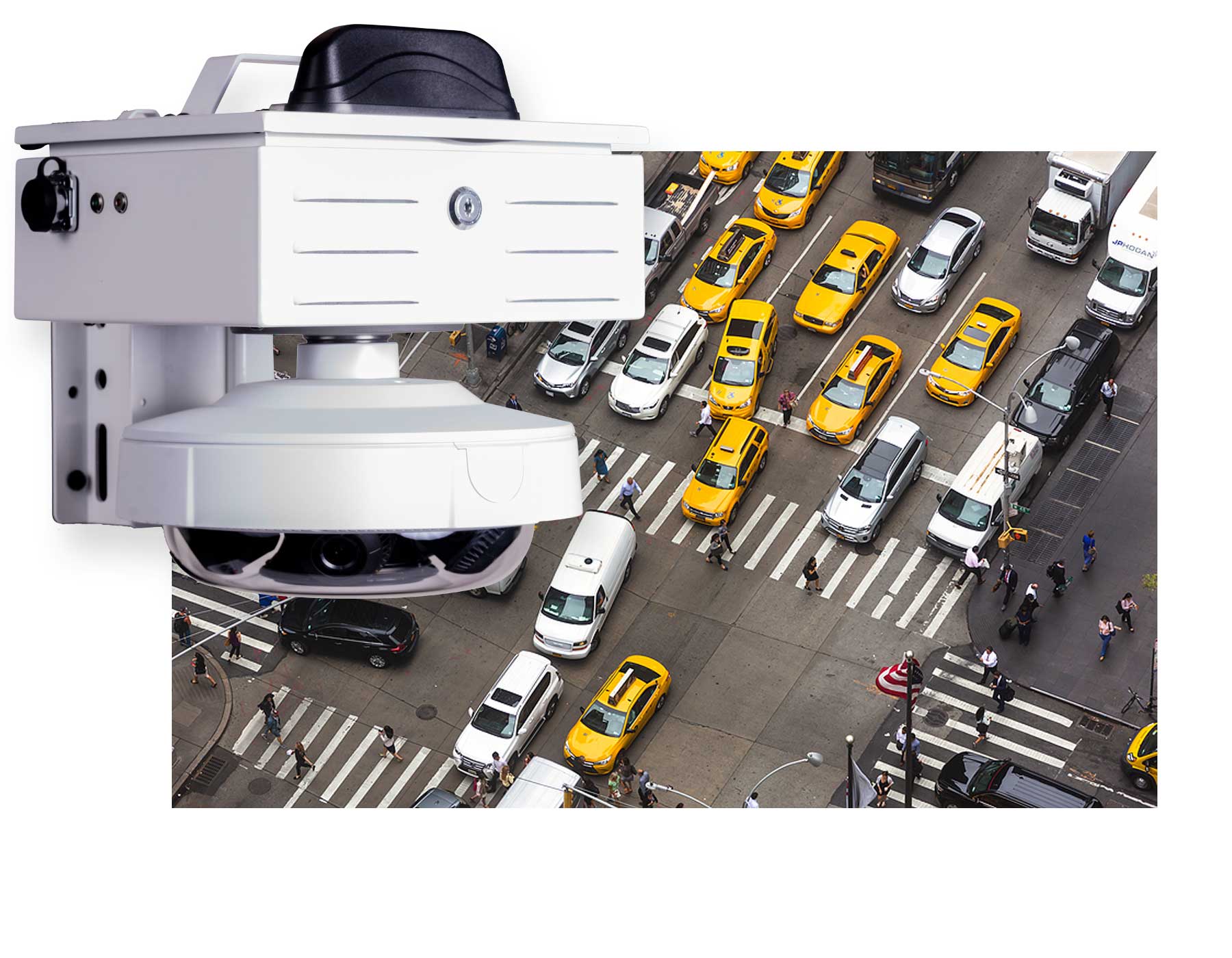 Surveillance Camera Technology
Valorence provides ways to protect your property with high quality, high resolution cameras. We can meet your surveillance needs for business or city safety and law enforcement. Valorence is available 24/7 along with an active monitoring system with improved functionality and oversight.
Covert and Overt Surveillance Cameras
Here are a couple of different factors to consider before deciding whether you need a covert surveillance system or overt surveillance system. Overt surveillance, also known as high visibility surveillance, is often used to drive criminal behavior away from a specific area and increase the general public sense of wellbeing. Covert surveillance can be used to capture that same criminal behavior in areas away from the general public. Law enforcement uses  covert surveillance primarily to conduct ongoing criminal activities.